HR Programme Deployment Consultant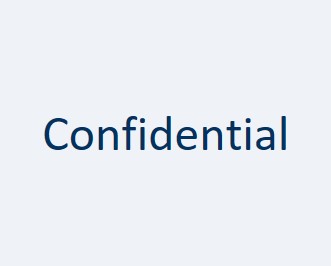 Out client is a leading global company.
Reporting to the HR Operation Manager you will be the coordinating link between development and the business. Your primary task will be to own and define the process to drive efficient and Learning & Development programme deployment towards regions and countries. Additionally, you will enable regional deployment of global programs.
You will proactively engage with local business partners and training coordinators to ensure commitment and ownership.
You will 'train the trainer' in programme deployment and build capabilities in regions/countries to enable sustainable local programme deployment.
Moreover, you will support the deliver process by contributing to solve 1st line inquires to P&C Operations and advisory towards managers and employees.
Furthermore, you will assist by programming invitations, information and bookings, preparation and on-site coordination as well as programming evaluation, diplomas and training records.
Required expertise and qualifications
You have profound knowledge and experience with best practices within Training Programme Deployment
You have strong programme management skills
You are in the possession of excellent capabilities within stakeholder management
You have strong communication skills both orally and written to ensure engaging change communication.
You have an inherent capability and interest in how to motivate people and how to drive change management.
You are experienced and have knowledge about how to develop capabilities in other people.
You are also experienced with 1st line support processes and how to handle incoming requests efficiently
Moreover, you have a strong sense of business- and service orientation.
Fluent in English is a must.
You are experienced working with SharePoint.
Personal qualities
You have a strong customer and service orientation.
You have capabilities regarding stakeholder management, including the ability to prioritize different business needs.
You have skills concerning project coordination, sense for details and urgency of timelines.
You have a genuine drive to optimize services, solutions and processes to enable efficiency and strengthen customer satisfaction.
Your ability to strengthen employer relation and to build relations to business stakeholders across regions and different locations is a must.
Apply now
It is easy to apply for a position at ADVANZ. You just fill out our online application form and then we have the information we need in the first place. We guarantee you obviously full confidentiality throughout the application process. Confidentiality is fully appplied whether you are employed by one of our clients or not.
| | |
| --- | --- |
| Status | Open |
| Job location | Greater Copenhagen |
| Posted | 23.08.2016 |
Recruitment process
1st step
In the first step, we assess candidates' background. The candidates who match the job profile best, invited to interview. As a candidate you will be introduced to the job and company and we ask detailed questions into your background.
2nd step
In the second step the best matching candidates meets our client. At the meeting, we go further in depth with the position, company and your background.
3rd step
In the third step, the best matching candidates are invited the a test interview. Before the meeting you will be asked to fill in two types of test, partly a skill test and partly a personality test – both online. We discuss your personal qualities for the job and gets subsequently – with your permission – references from previous jobs
4th step
In the fourth step the best candidates are invited to a final meeting with our client. Before the final candidate is chosen you will meet your future manager again and maybe a small wider group of people in the company.